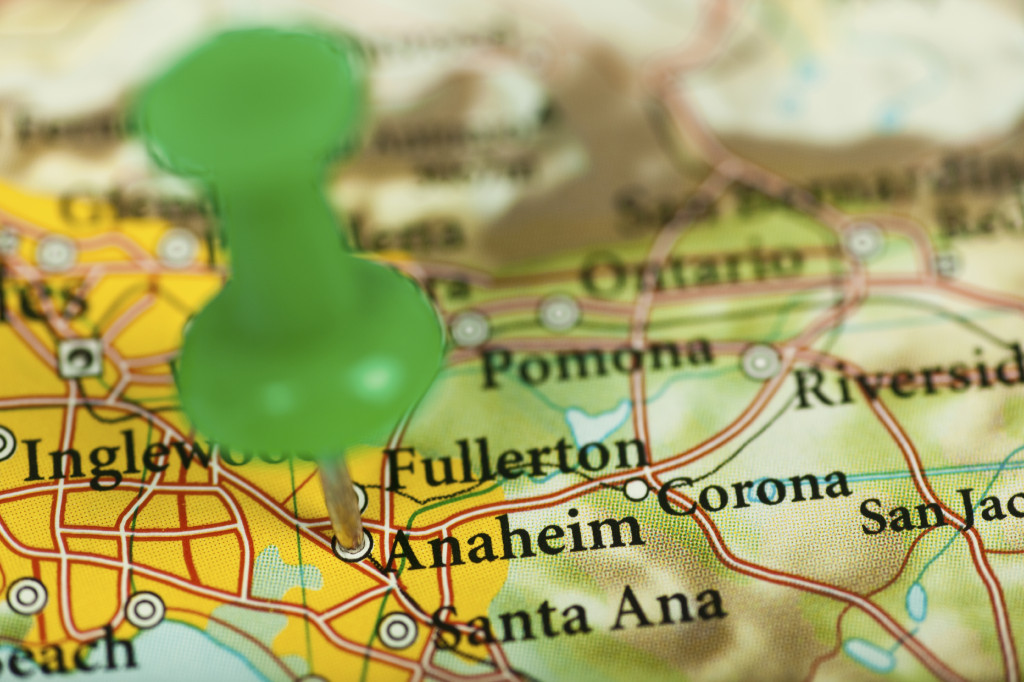 When you choose a vacation destination, it's the unique attributes of that locale that make it appealing. Finding new things to do, and new ways to do them are often at the heart of a travel itinerary, so finding what makes a place special – that's at the heart of so many memories. In Anaheim (and the surrounding Ocean County area), as in many stops on an explorer's journey, the local foodstuffs are a specialty worth sniffing out – great meals that will serve as touchstones in the telling of your travelogue.
One of the area's most appetizing attractions is, well, a mystery. Known as Hidden Dinner, this "restaurant" pops up once a month for a foodie frenzy. Email subscribers have the opportunity to sign up online and pay for the meal. Then, a few days prior to the event, those who've RSVP'd receive a message informing them of the dinner's location – and perhaps a theme, so that diners can dress appropriately. With food created for the occasion by chef Anahita Naderi, if you find your way to a Hidden Dinner, you'll also find yourself sitting down to one of the best meals served in the county all year.
Another area favorite that also moves around is Dogzilla – an eatery that fuses a classic American staple together with ingredients only imaginable to the adventurous palate. Dogzilla is a food truck, so you need to check the website for its location schedule. The cuisine takes American street food – the hot dog – to a whole new level by adding yakisoba noodles, furikake seasoning, homemade teriyaki sauce, bacon, avocados and other nontraditional toppings. The complicated flavors are then complemented with the toasty sweet flavor of Hawaiian roll buns.
On the flip side is Playground – a Santa Ana establishment that grew out of a food truck following – which raises the burger to the upper echelon of excellence. What you'll find is a down-home place that's committed to certain core values: fresh, exciting ingredients prepared with skill, passion and love; a constantly changing menu; and the stubborn belief that each dish is an integrated composition that cannot be altered. In other words, when you make a reservation at Playground, be prepared to have your taste buds tantalized. But also, be prepared to be told how your food is going to be served. You have to submit to the chef's whim.
Adding another innovative twist to simple comfort food, the Burnt Truck exclusively features gourmet sliders. Not just little burgers, but creative and addictive confections that have patrons coming back again and again. Consider the Vietnamese Pork slider, made with marinated pork loin, pickled daikon and carrots and a garlic spread. Or the Vegetarian slider, composed of tempura mozzarella, tomato jam and basil aioli. By keeping things simple, with a twist of innovation and, most importantly, quality, the Burnt Tuck provides a lingering taste of satisfaction that remains on the tip of the tongue.
Now, if you like your restaurants to stand still – but still move you to tears with its exceptional fare – stop by The Hobbit, a fixture in Orange since 1972. Diners don't get a meal; rather, it is a seven-course, prix-fixe feast full of dramatic creations that would not be out of place on a theatrical stage. After all, the evening – which begins in the wine cellar, with more than 1,000 labels from which to choose – is scheduled with an intermission!
Other options in and around Anaheim include:
Chapter One, the modern local – A perennial award winner, created to satisfy the appetite as well as the imagination. The menu is filled with local, sustainable, seasonal and all-natural dishes, specializing in classics with a playful twist. Then, the hand-picked selection of beers, wines and spirits from across the globe compliment the plate and elevate the experience.
Il Garage, voted Best Romantic Restaurant by the OC register. The beautiful garden setting – all the seating is al fresco – is matched by the delicious Italian meals.
XA Sweet & Savory Café – An ideal stop for people who follow gluten-free or paleo diets – a family business with a personal touch. The chefs at XA use only fresh and natural ingredients to create the best sweets and savories – including Xalads, Xandwiches and an assortment of flavorful sauces – to not only satisfy the customer's sweet tooth, but also to create lasting memories.
In Anaheim and Orange County, it's easy to dig in to a divine meal. You just need to be sure of where your chosen restaurant is going to be that day. To learn more about getaways to Anaheim and more than 40 other destinations around the U.S., Canada, Mexico and more, call (800) 566-8281.