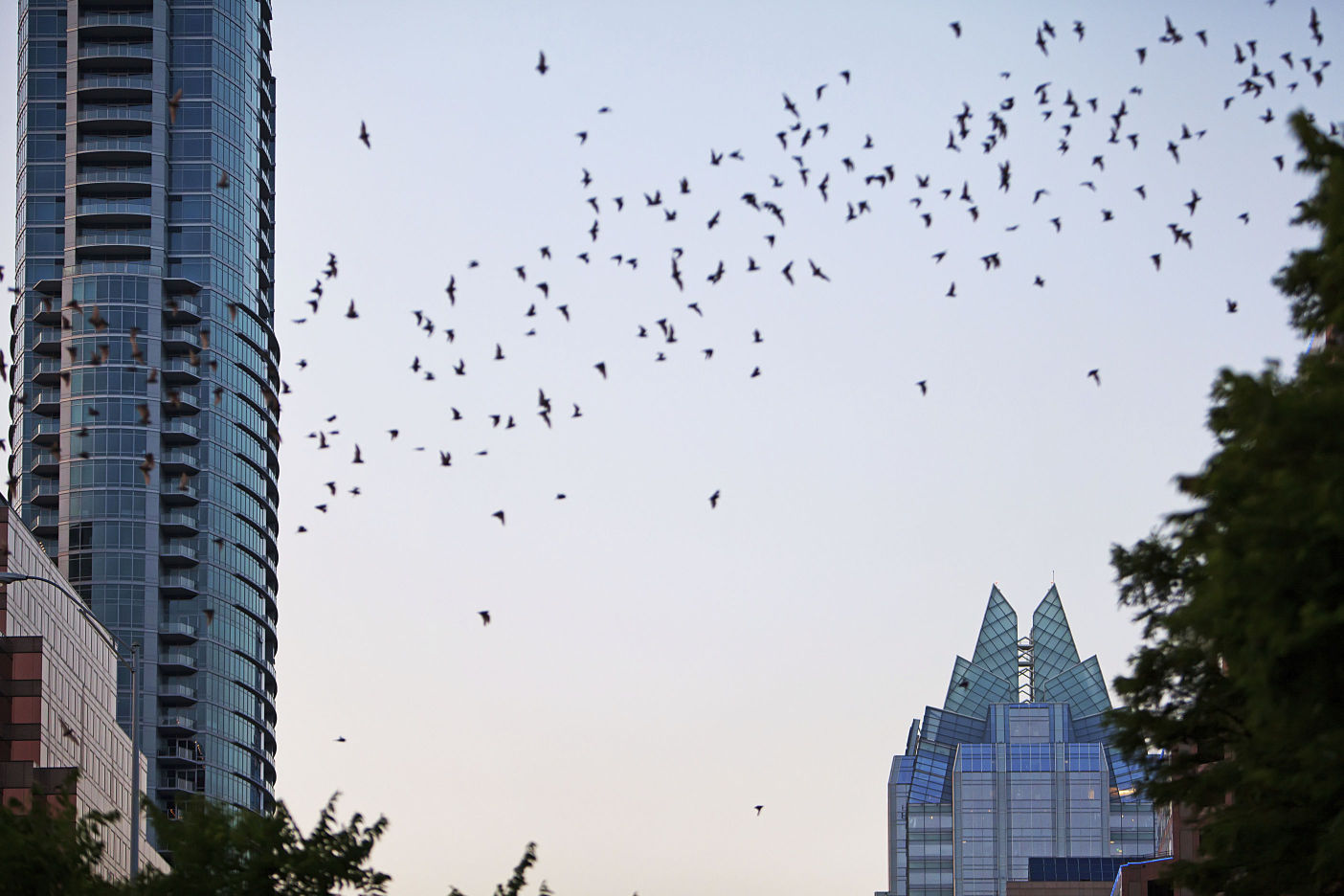 The unofficial slogan for Austin, Texas, is, "Keep Austin Weird." Red Wassenich (a professor at a local college) gave a pledge to an Austin radio station in 2000 and coined the motto that locals and visitors both wholeheartedly embrace. The slogan got adopted by the Austin Independent Business Alliance to promote small business and the rest is history. Here are some things that do a great job of keeping Austin weird!
Cathedral of Junk
The name of this weird attraction pretty much describes what it is – a cathedral constructed from, well, junk! In 1988, Austin resident Vince Hannemann started building his masterpiece in his very own backyard. He estimates that there are 60 tons of junk on the cathedral today and that most of the junk is brought to him by visitors. There's a TV set garden and hallways lined with circuit boards. This is a great place to stop if you're traveling with kids; they'll have plenty to explore and look at…just be prepared when they ask you if they can start their own junk cathedral in your backyard!
Bat Colony at the Congress Avenue Bridge
If you're looking for something naturally beautiful AND weird, head over to the south side of the lake, past the Stevie Ray Vaughan statue, to the Congress Avenue bridge when the sun starts to set. More than 1.5 million Mexican free-tail bats live under the bridge from March-November and at dusk they come out looking to feast on insects for about an hour, creating a breathtaking spectacle of nature. This is something that pictures can't do justice; it's a must-see-in-person kind of experience…if you don't mind the bats being in close proximity.
Museum of the Weird
If you're in the mood for creepy fun, the Museum of the Weird is the place for you! The museum houses oddities and curiosities from around the world, such as a Fiji Mermaid and a two-headed cow. The museum also has the option for visitors to buy combo tickets to the Sfanthor! House of Wax along with admission to the Museum of the Weird. The Sfanthor! House of Wax is a wax museum dedicated to classic horror, science fiction and fantasy films. So, if you're looking for an indoor activity while you're in Austin –that may or may not give you nightmares later — the Museum of the Weird and the accompanying Sfanthor! House of Wax is definitely for you.
Tears of Joy
If you like hot sauce, there's no better place than Tears of Joy – which you will inevitably be crying when you try some of their hotter offerings. The sauces have colorful names such as, "Belligerent Blaze – Habanero Gourmet Hot Sauce," "Colon Cleaner Hot Sauce" and many more that might leave me without a job if I write them here due to some inappropriate language and the images they bring to mind. Just reading the names of the various sauces makes my mouth salivate and my eyes well up with tears – those with an adventurous palate or have a love for hot and spicy condiments will be in heaven. I'll stick to the mild section, thank you!
Austin Nature & Science Center
The Austin Nature & Science Center (ANSC) is home to a wide variety of living invertebrates, amphibians, reptiles, mammals, birds and more! Visitors learn about the unusual creatures that have been orphaned or injured and can't survive in the wild on their own. The other main draw at the ANSC is the Naturalist Workshop where visitors can get close-up views of specimens through microscopes and magnifying glasses – which can be pretty weird-looking! You can also check out the workshop's Trade Counter where you can bring in your favorite rock, shell or other natural specimen and earn points for what you know and learn about it. The points can be used to trade for new treasures like animal bones (definitely keeping Austin weird with that one!), fossils, polished rocks and more.