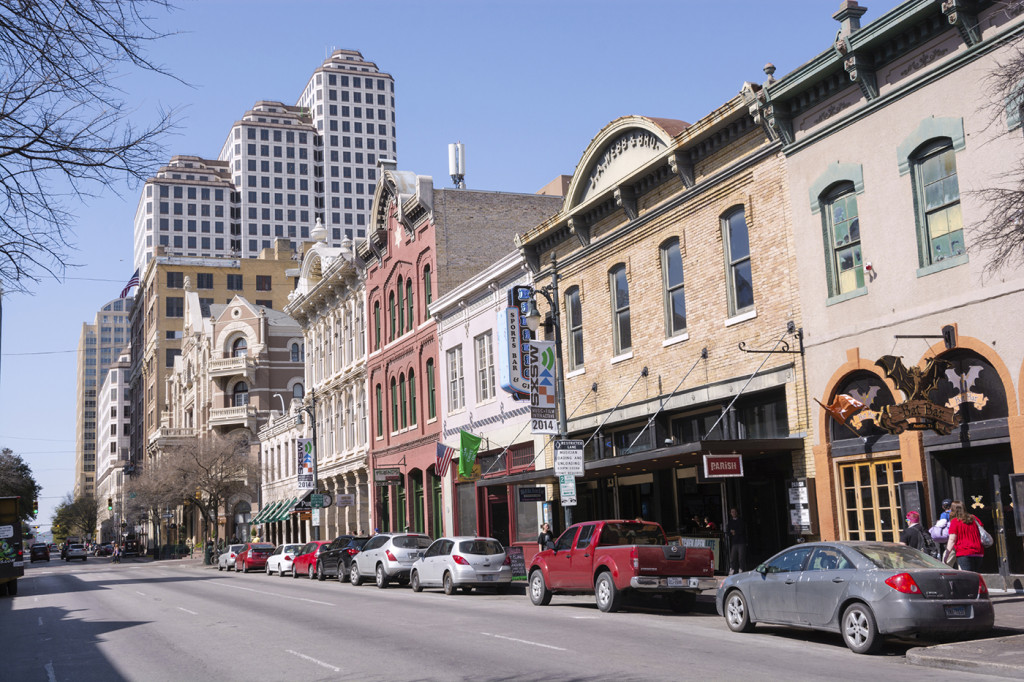 While the city of Austin might be dedicated to "keeping it weird," visitors who arrive with an appetite might consider reimagining that slogan as "keeping it tasty." The Texas state capital is known for its exciting and eclectic cuisine, with eateries that please the palate across the savory spectrum.
Located in the heart of the Lone Star State, Austin is, naturally, known for its barbecue. And no trip to Austin would be complete without a stop at Franklin Barbecue, run by renowned BBQ chef and author Aaron Franklin. Ranked #1 in the state by Texas Monthly and declared "Best BBQ Joint in the United States" by Bon Appetit. It's a simple recipe, with a concise menu – sandwiches, meat by the pound, three sides and 4" dessert pies – but be sure to get there early. The line is often around the block prior to its 11 a.m. opening. Another local favorite is Rudy's Country Store & Bar-B-Q, which prides itself on delivering fresh, quality Texas BBQ without skimping on the flavor. The menu features brisket, sausage, turkey, ribs, chicken and porkloin, plus their famous "sause." For an even more casual feel, there's La Barbecue, a food truck with a devoted following. And chef and "pit master" John Lewis is even willing to share his recipe!
Sticking with national pride, there are numerous American eateries to be found across Austin. For instance, Eddie V's Edgewater Grille has a charismatic vibe that draws you in and holds you close – inviting you to be seen, or sit back and savor the finest seafood and steaks. You can also enjoy live jazz in the V Lounge. Jack Allen's Kitchen provides central Texas with fresh, locally sourced food while giving back to those who need it most. The menu features refined Southern-inspired flavors, crossed with the spice of Southwestern cuisine that come together to create plates that will invigorate the palate and comfort the soul. Moonshine Patio Bar & Grill takes you back to a simpler time – comfortable and familiar, relaxed and easygoing. It satisfies even big-city tastes by serving up great cooking with an innovative take on classic American comfort food. And if you're just looking for a great burger, stop by Hopdoddy, a shrine to that most perfect union: burgers and handcrafted beer. To ensure the ultimate in freshness, the buns are baked from scratch and the fries are cut on site.
There's something fishy in Austin, too, with its assortment of seafood restaurants. For instance, Truluck's is an upscale downtown treasure – a getaway for the senses, where you can delight in a fresh-catch seafood menu or select tender, juicy steaks prepared to perfection. On the more down-home side, there's Turf N Surf Po' Boy, housed in a trailer, which brings Austin a traditional southern sandwich classic on a seafood-centered menu. Consider the Grilled Mahi Mahi Taco or the Blackened Ahi Tuna Po' Boy.
The seafood vibe extends to Austin's taste for sushi. Uchi combines local seasonal ingredients with an infinite spectrum of seafood from around the globe. Diners are invited to explore their gastronomic boundaries by pairing traditional Japanese offerings with new and refreshing flavors and textures. The setting for Uchiko has a farmhouse esthetic, with crafted materials and warm finishes rounding out the dining experience.
And finally, since Texas does border our neighbor to the south, it would be fitting to tuck in a Mexican meal or two, such as the "damn good" tacos at Torchy's – a local favorite that mixes green chili pork and fajitas with great street food. Not sure what you're after? Take a three-question "Anatomy of a Taco" quiz and learn what your taste buds are hankering for.
With so many exceptional restaurants to choose from – you can find even more in the video below – Austin is more than just a fun place to hang out; it's a place for the gourmet to get his/her groove on. To learn more about getaways to Austin and more than 40 other destinations around the U.S., Canada, Mexico and more, call (800) 566-8281.