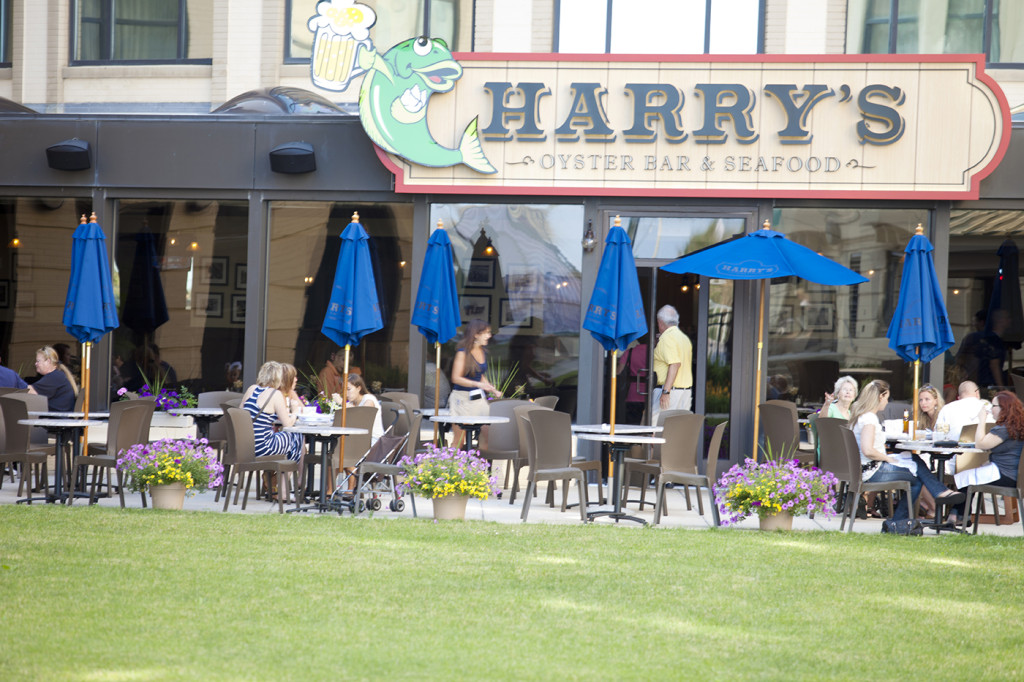 When roaming the streets of an unfamiliar city, trying to find a primo eatery on your own can be something of a gamble. That's why doing your research ahead of time is always a safe bet. In Atlantic City, for example, you can improve your odds considerably by checking out some local favorites.
Since residents often refer to this area of New Jersey as "the shore," it makes sense to start with seafood – and Atlantic City is truly a catch for those who love to partake of the ocean's bounty.
Dock's Oyster House – An Atlantic City institution for more than 100 years, Dock's still retains the charm for which it has always been known. This family owned enterprise retains the same high standards for excellent seafood and steaks and impeccable service as when the doors were first opened four generations ago.
Barbera's Seafood – A "dive" in the best sense of the word, with sizable portions for exceptional value. Fresh selections on the menu, a convenient location and fast, friendly service make this a popular stop-in for a no-muss, no-fuss meal.
Fin – Located inside the Tropicana Casino, Fin's exciting seasonal menu features the freshest, highest-quality ingredients from New Jersey fishermen and farmers. Choose from modern to classic dishes either "with fins" or "without fins." The wine and cocktail menus showcase local wines and hand-crafted specialty drinks.
Harry's Oyster Bar – The perfect fusion of oyster bar, sports bar and seafood house serving up the ocean's freshest fare (as well some select landlocked dishes) in a fun and completely relaxed atmosphere. Indoor and outdoor seating (weather permitting) and a spectacular view of Atlantic City's famed boardwalk. Located at Bally's Atlantic City.
But just because it has a school of fish-themed restaurants, don't think that A.C. doesn't have plenty of turf to go with that surf.
Nero's Chophouse and Sushi Bar – Offers oceanside dining in a magnificent old world setting. Entrées feature prime grade steaks, delicious pastas and a fresh seafood selection that you won't find anywhere else. Nero's is an Atlantic City fine dining kitchen committed to promoting organic agriculture, and supporting local growers and artisanal food producers whenever possible. Located in Caesars.
Vic & Anthony's Steakhouse – Located in the Golden Nugget Hotel, Vic & Anthony's features an elegant, yet intimate atmosphere, created with an undeniable attention to detail. The award-winning menu features only the finest prime beef, fresh seafood and more, as well as an extensive wine collection.
Ruth's Chris and Morton's – For a taste of the familiar, these two nationally known steakhouse franchises can be found on Atlantic Avenue and in Caesars, respectively.
Reflecting New Jersey's ethnic heritage, Atlantic City is rich in its selection of Italian restaurants.
Café 2825 – Named by Open Table as one of the top 100 restaurants in the United States, the fare at family-owned Café 2825 has been described as tasting "homemade, only better." The menu speaks to the family's Sicilian roots, with dishes like stuffed artichoke with hardcooked eggs and onions, and tubes of tender calamari plump with crab meat stuffing over gnocchi.
Chef Vola's – A 2011 winner of the James Beard Foundation's Award in the "American Classics" category, this is the kind of restaurant that people make pilgrimages to. Reportedly, Frank Sinatra once said he wanted to be buried with one of Chef Vola's banana cream pies.
Capriccio – A perennial award winner for excellence in food, service and décor, located at Resorts Hotel and Casino. Delectable antipasto and fresh pasta complement the exciting array of seafood and veal entrees. An extensive selection of wines and desserts make your dining experience at Capriccio bellissimo.
Carmine's – A New York City tradition that has spread to the Jersey shore. Carmine's is a family style restaurant, located at Tropicana, offering exceptional value to its guests through the many dishes of Southern Italian cuisine.
And, not to be outdone, there are a number of eateries that specialize in American cuisine.
The Iron Room – Named for the retired Monopoly game piece and located behind Atlantic City Bottle Company, the Iron Room's menu is a hodgepodge and mashing of cultures that makes the cuisine an interesting melting pot. Local seafood, game meats, hand-made pastas, and the "Flat Iron Burger" are what guests can expect to see.
White House Subs – A 2000 winner of the James Beard Foundation's American Classics Award, White House Subs has been selling exceptional steak and specialty submarine sandwiches since 1946.
Gilchrist Restaurant – What used to be a place to pick up a "fisherman's lunch" (sandwich and a soda) has been an Atlantic City fixture for 70 years, known for its homemade soups and pies, as well as Meatloaf Thursday.
Knife & Fork Inn – Originally founded in 1912 as an exclusive men's dining and drinking club, the Knife & Fork has had a colorful history, enriched by its Prohibition-era reputation. It was reportedly a favorite of Enoch "Nucky" Johnson (the inspiration for the lead character in "Boardwalk Empire") and today offers a menu that is rounded out with an impressive selection of the freshest seafood, salads, appetizers perfect for sharing, and desserts you will not be able to pass up.
You don't need Lady Luck to find a marvelous meal in Atlantic City; just a refined palate and a keen sense of history. To learn more about getaways to Atlantic City and more than 40 other destinations around the U.S., Canada, Mexico and more, call (800) 566-8281.