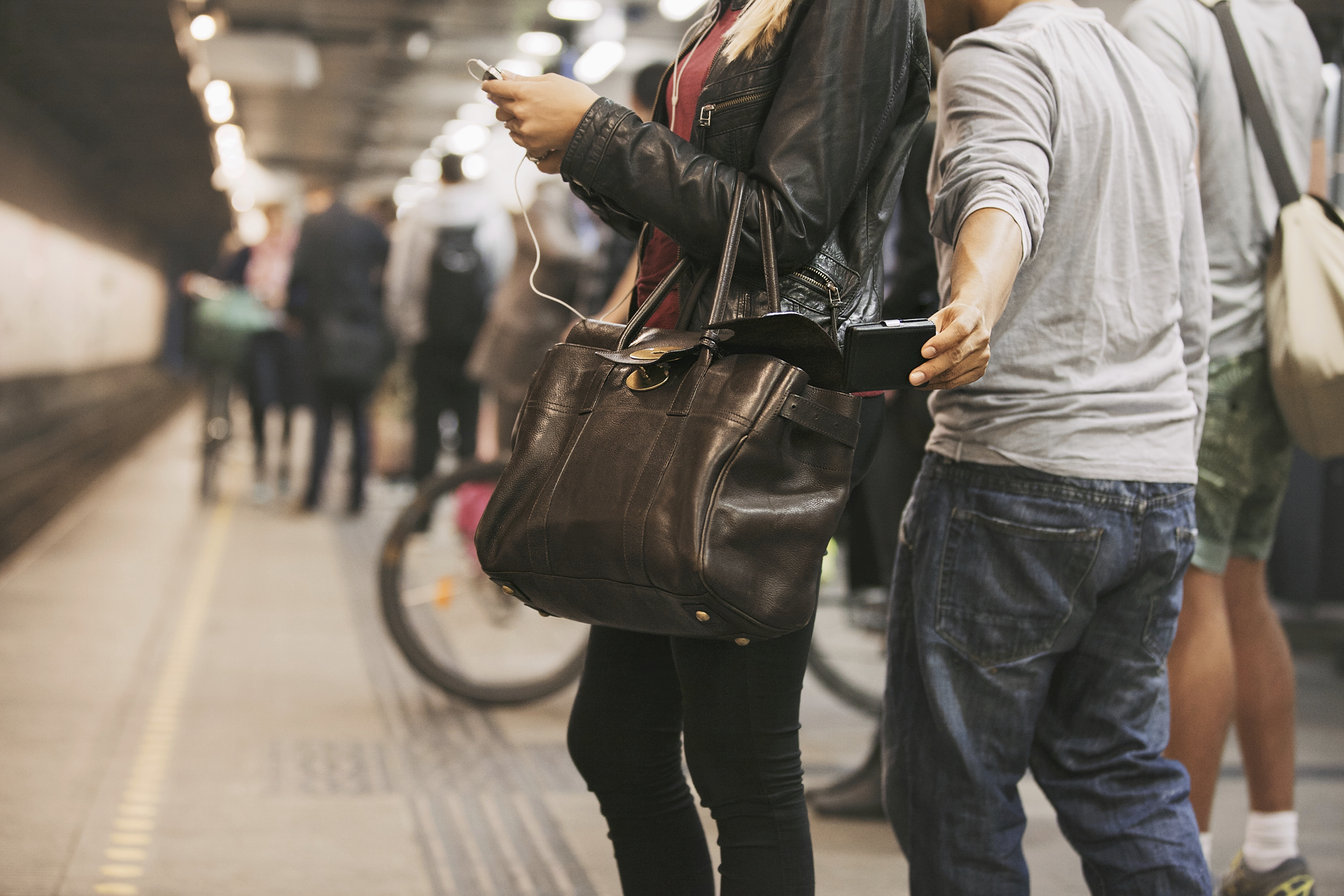 Sometimes things don't always go the way we want them to when we're traveling – luggage gets lost or a pickpocket grabs your wallet along with your passport. These and other situations aren't always on our minds when we're planning our trip, but with summer vacations quickly approaching, here's what to do if one of these unfortunate incidents occur.
Lost Luggage:
If you're flying to your destination, luggage becomes a major concern. Let's be honest – lost luggage is a serious pain in the butt. Start by planning ahead in case something happens to your checked bag. Pack essential items such as medication, glasses, contacts, passport, insurance information, etc. in a carry-on bag. You should also pack a set or two of clothes and any expensive jewelry (which I suggest leaving at home to begin with – but if you HAVE to have it, make sure it's with you while you're on route to your destination). Take inventory of your checked bag before you leave (a written list or a photo works well) in case it gets lost, the airline will need to know what's in it.
Ok, so what should you do if the airline actually loses your bag?
Don't leave the airport. Find your receipt for each bag you checked – this will assist the attendant to see if your bags are delayed, left behind or lost.
Visit the airline baggage counter and fill out the appropriate paperwork. Be sure to ask for a copy of the report and a contact number that will put you in contact with the baggage claim counter.
Hold on to receipts after you're at your destination – for delayed bags some airlines pay for "reasonable" expenses until they find your bag. It's best to check with what airline you're flying with for more information.
For luggage that is deemed lost most airlines have a maximum claim allowance. Keep in mind that the laptop you bought three years ago will have depreciated in value so it's likely you won't be refunded for the entire amount – this is good to keep in mind when you're initially packing.
Lost Passport:
This is another disaster you have to plan for at home. If you're planning on traveling internationally, pack this list of items you will need to be issued an emergency passport:
Three passport photos (some only require two, but bring three just in case)
A photo ID
Proof of U.S. citizenship – a copy of your birth certificate, social security card, or Certificate of Naturalization
Airline ticket, booking confirmation or itinerary
The police report – if applicable
Be aware that different countries require different things. It's always best to check the National Passport Information Center Website.
When you realize your passport is missing – remain clam. Then retrace your steps. Go back to your lodgings and look under the bed and around the room. If you still can't find it, contact the police then the local U.S. embassy. You have to physically go to the embassy to apply for an emergency passport, which is good for a limited period of time (you will need to apply for a new passport once you are back in the U.S.). The fee for an application is $170 – be sure to have this emergency money planned into your budget.
You get robbed:
Getting robbed can happen anywhere. Here's a few ways to prevent potential theft:
 Wear a money belt – yeah, they are uncomfortable and sort of weird but it can really save you.
Make copies of everything  (passport, credit/debit cards, etc.) and have them with your or scan and email them to yourself.
Keep record of your debit/credit card numbers.
Don't be too flashy. Expensive jewelry and gadgets can make you a prime target for pickpockets
Always watch your belongings and be aware of your surroundings. Do some research before you reach your destination about areas to stay clear of.
For women, if you're carrying a purse keep it zipped at all times and carry it on your arm away from the street (this will deter anyone on a bike or scooter from doing a drive-by snatching).
If you get robbed, contact local authorities and follow their instructions.
If there's a natural disaster:
There's really no way to avoid a natural disaster, if an earthquake is going to happen – it's going to happen. Researching when certain natural disasters are more apt to happen in your destination before you go is a good idea as well as purchasing travel insurance before your trip to cut back on financial losses. You can also register with the State Department to let your country know you'll be traveling. Also, if you're traveling by air, brush up on the policy regarding natural disasters with the airline.
If a natural disaster does occur, this is what you can do:
Do as the locals do – if you're in an area that's known for tornados for example, when the sirens sound remain calm and follow the lead of those who have been through this before.
When communication lines are up and working again – make sure you contact your friends and family back home to let them know you're safe.
Follow instructions from local authorities.
If you get sick or injured:
If you're traveling within the U.S. getting sick or injured isn't much of a problem (but it's still advantageous to be prepared), it's when you're traveling internationally that you have to be prepared. Before you go, make sure you have these things with you in case of an emergency:
Your doctor's office phone number
Your insurance information
Embassy contact information
Contact information for a family member or close friend at home
What to do if you get sick or injured:
If you run out of medication you need while away call your doctor, they may be able to call in a prescription to a pharmacy for you nearby.
If you're feeling only slightly sick, visit the pharmacy and speak to a pharmacist about what over the counter medications can be taken.
If you're staying in a hotel and are experiencing sickness or an injury that isn't dire, call down to the front desk to inquire about medical care – in some cases a doctor can be sent to the hotel.
If you need to go to the hospital, take a cab or call the local emergency number.
Know your travel insurance policies – sometimes they don't cover everything. If you're out of the country, medical care is generally less expensive anyway.
Above all, make sure your health comes first. Don't put off going to the doctor or be scared of costs – you want to make it home safe and healthy.
The odds are pretty slim that you'll run into a serious problem, but it's better to be safe than sorry! If you're prepared ahead of time for potential problems, you can relax and enjoy your vacation knowing that you're ready for whatever happens!